Services
8 Online
975138 Total visitor
Services
- Airlines GSSA.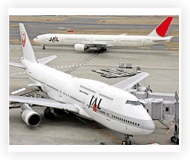 We have a professionally setup structure and is able to provide a full range of GSSA services with minimum costs so that our Airlines partner can enjoy the most out of our partnership. Airlines can benefit from a tailor made package to suit your specific requirements. Our available cargo and passenger services will assist in increasing potential revenue, reducing costs of Airlines in Vietnam.
Our air cargo and ticket booking offices in Hochiminh/ Hanoi/ Haiphong/ Quinhon will handle and take care of all your needs to/ from Vietnam territory.
OUR OPERATIONS ACTIVITY
* Cargo:
-Import
+Collection of documents on board;
+Notification and documents delivery to the Cargo Agents;
+Check of incoming shipments.
-Export
+Loading instructions to Handling Agents;
+Cargo Manifest completion;
+Reservation of space for all outgoing shipments.
*Passenger:
-Reservation and ticketing
-Arrival and Transfer Services.

- Container (SOC) and Shipping Agency
We can on behalf of all foreign shipping companies in Vietnam perform all shipping agency services including contract signing, money collection, remittance to overseas office, sales and marketing, business promotion. We have a most dedicated experiencing Management Team and aggressive skillful staff in Shipping Agency field.
With skillful boarding agents and staff, we always provide the best services in acting as ship owner's agent; charterer's agent; and protecting agent and take care of many types of vessels such as oil-tanker; container vessels; bulk or general-cargo vessels; ....calling at any ports of Viet Nam.
A complete package agency services we can offer:

- Complete port agency services including:

+ Port authority, Immigration, Pilot, Tugs, Berth reservation.
+ Crew & Passenger handling services including:
+ Hotels, Visas, Flights, Transfers, Shore-excursions.
- Protecting agency.
- Shiping & NVOCC operators Agency.
- Repair yard representatives
- Information agency services
- Cargo canvassing
- Booking and Marketing
- Container handling and storage.
- Sea freight - Air freight forwading Agency.
- Inland Transportation.
- Door To Door, Logistics, Trucking, Warehousing services.
- Customs Clearance, Brokerage and Distribution, Documentation Services.
- Cargo Insurance.
- Project Cargo Handling..



- Sea & Air Freight Forwarding (Export & Import)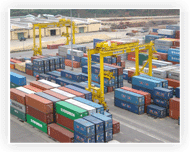 As a NVOCC operator Ocean Freight – Our members handle a lots of containers to/from a wide number of destinations / origins worldwide. We occupy an outstanding position in the ocean freight market, especially as regards traffic from / to Vietnam and all over the world.
Air Freight as GSSA and CSA for Airline - Our members unquestionable 'know-how' and made it a reference in this field. From Vietnam to Asia, EU, Africa, Australia and USA….Our members are represented abroad by reliable and well-known companies....

- Inland Transportation
Supported by a solid network of agents, Road Freight – we offer regular and express connections to the most important production and consumption in Asia.
Taking into consideration that the market should be looked at as a whole, we operate a daily connection between Singapore, Malaysia, Hong Kong, China, Japan, Korea, Australia, Germany…., thus facilitating the optimization of production flows and respective distribution.
Our aim of multimodal integrated logistics process is to guarantee the optimization of our various operating tools and to provide accurate information about shipping status to all members and assistants along the transportation chain.

- Door To Door, Logistics, Warehousing services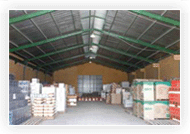 Our domestic distribution service is fully integrated with the fleet providing international transportation. A 'track and trace' system and deliveries throughout the continental territory in 24 / 48 hours characteristic this service....
Logistics – Warehousing, picking and packing, and physical distribution are some of the services provided.
Apart from standard physical distribution, We offers logistic solutions tailored to customers' specific needs.
Innovative logistics
Our standard "One Stop-Shop" services allow our clientele access to comprehensive range of integrated services and systems geared to allow our customers to focus on their core services rather than logistics. Our pool of seasoned professionals provides customized solutions to meet all your Supply Chain requirements. A" Value-Added" feature for our customers is to fulfill tailor made Wish Lists of integrated systems and operational support services that allow full concentration on your core business activities.
Warehousing and Container Terminal
-Forklifts and cranes.
-Picking, packing and labeling.
-Crating
-Cargo handling
-Warehouse and inventory management our standard warehouse and terminal at Hochiminh port was completed in May 2007, and currently they have been operated. With close position to quay and wharf, our terminal is absolutely suitable for container depot, container yard and container freight station for consolidation and distribution. Our standard warehouse of 1,600 square meters can meet the request of storage with a huge quantity.

- Customs Clearance, Brokerage and Distribution, Documentation Services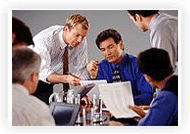 We bring all types of customs formalities to our customers ( Temporary,Import, Export, Trade, Non-Trade, Processing, Exhibition…) with our own Customs service licensed staff who have gained precious experiences for many years with the minimum time & saving cost. This ensures that all available release procedures are taken in order to have your cargo cleared as quickly as possible. One of such procedures is pre-arrival processing. We use advanced database system to ensure the accuracy of customs declarations.
Regarding Fairs & Exhibitions, we provide door to door pick­up from/to the exhibition ground, temporary customs clearance, assembly, and storage of empties…

- Cargo Insurance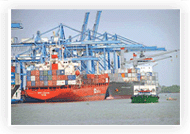 There is one thing you can always be sure of - our requirements for reliability and quality in carrying out our logistic services for you. Moreover, we offer you comprehensive insurance for your shipments, as well as for international transportation.
There is one thing you can always be sure of - our requirements for reliability and quality in carrying out our logistic services for you. Moreover, we offer you comprehensive insurance for your shipments, as well as for international transportation. Individually customised to your needs. Hand in hand with our specialist partners, we ensure that youre always on the safe side - on any side of the world.



-Project Cargo Handling

We handle projects, plants, factories… We have years experience in Project Cargo handling by our project specialist of Project Department to deliver project cargo for Fresh water supply plants, power plant, ship building…
We have the most professional agent network at the most important major ports of industrial developing countries to offer seamless project cargo service to any project site.
The Project Cargo personnel at Agenmar has realized projects of industrial supply on all continents, the majority of wich supported by the World Bank. The department collaborates with several important Custom Bankers and Shipping Companies specialized in these types of operations.
We can offer to our customer a tailored hanlding service to match any kind of project cargo needs around the world.